Blogs
Posted by Myrat Saryyev on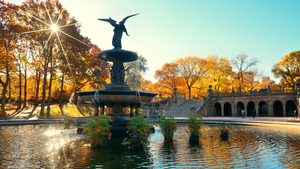 Autumn in New York City is the stuff of legends, ballads, and many a movie scene. The vibrant mosaic of colors that paints Central Park, the crisp air, and the anticipation of the holiday season makes NYC one of the best destinations in fall. But aside from the obvious charms of this iconic season, the city offers a plethora of activities that stand out especially during these months. Among them, an elegant jaunt in a vintage car can elevate your NYC experience. Let's take a picturesque autumn drive through the best things to do in NYC this fall for adults...
Posted by Myrat Saryyev on
The classic allure of vintage cars isn't just about transportation; it's about a journey back in time, an era preserved, and stories told through design and detail. When using them as props in photoshoots, vintage cars instantly add character, depth, and a touch of nostalgia. Here are five captivating photoshoot themes where vintage cars take center stage: Retro Road Trip Setting: Open highways, roadside diners, and old gas stations. Costumes: Think flared jeans, aviator sunglasses, and headscarves for ladies; for men, think leather jackets, white tees, and classic jeans. Mood: This theme is all about freedom, youth, and adventure. The...
Posted by Myrat Saryyev on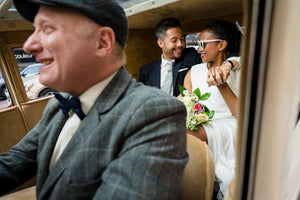 In a world of ever-evolving wedding trends, the vintage theme remains an eternal favorite. So, if you're drawn to the beauty of the past and want to create unforgettable memories, a vintage wedding might just be the perfect theme for you.